Back to blogs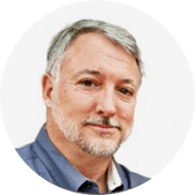 About
Grant Trevithick

Meet Grant Trevithick real estate investor, Author and philanthropist...
More about me
About
These are the projects I am supporting
PROSPERITY THROUGH HELPING OTHERS
TAKE CONTROL OF YOUR LIFE AND EARNING POTENTIAL – BY GRANT TREVITHICK
EITHER LIFE HAPPENS TO YOU, OR YOU HAPPEN TO LIFE
Stop Making Excuses.
Naturally, As People, We Try To Blame Their Problems On Anything But Themselves.
"The Teacher Assigned Too Much Homework", Or "The Mechanic Couldn't Fix My Car", "Maybe They Didn't Explain The Fine Print To You?"
When Someone In Real Estate Has Thoughts Like These, They Are Doomed To Fail. I'm Grant Trevithick, And I'd Like To Show You How To Take Hold Of The Challenges You Have And Hold Yourself Accountable.
You'll Find It's Much Easier To Be Successful Using My Simple Formula To Hold Yourself Accountable.
---
Tags
Back to blogs