Back to blogs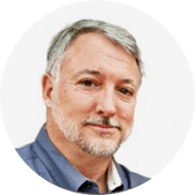 About
Grant Trevithick

Meet Grant Trevithick real estate investor, Author and philanthropist...
More about me
About
These are the projects I am supporting
PROSPERITY THROUGH HELPING OTHERS
STRAIGHTFORWARD DOESN'T ALWAYS WIN – BY GRANT TREVITHICK
LEASE OPTION IN PRINCETON
Life Happens, And Your Job As A Problem Solver Is To Overcome Any Problem It Might Throw At You. As An Investor Using Owner Financing, You Have The Ability To Shape And Improve Your Buyer's Credit Ratings: Don't Take This Lightly. Wear This Responsibility As A Badge Of Honor, And You'll See Your Reputation Grow. If You Take Atypical Situations, Like The One In This Video, And Create A Win-Win, You'll See Profits As Well As Happy Customers.
---
Tags
Back to blogs