Back to blogs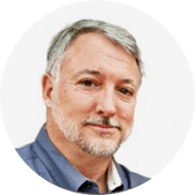 About
Grant Trevithick

Meet Grant Trevithick real estate investor, Author and philanthropist...
More about me
About
These are the projects I am supporting
PROSPERITY THROUGH HELPING OTHERS
THINK OUTSIDE THE BOX – BY GRANT TREVITHICK
SOLVING A PROBLEM IN LAKE DALLAS
Buy A House At A Low Price.
Sell It At A Higher Price For Profit.
This Seems To Be The Run-Of-The-Mill Way Of Real Estate Investing Right?
But The World Doesn't Always Fit Into A Nice Little Box, Or Even Your Spreadsheet, So You Have To Find Ways To Make It Work For You, While Remaining True To Your Values. If You're An Investor Who Is Willing To Do What Other Investors Might Scoff At, I Might Be Able To Help You Make More Money.
I'm Grant Trevithick, And I Want To Show You How Making A Different Kind Of Offer Can Yield Greater Gains.
---
Tags
Back to blogs