Back to blogs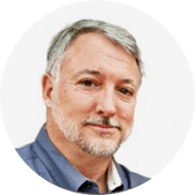 About
Grant Trevithick

Meet Grant Trevithick real estate investor, Author and philanthropist...
More about me
About
These are the projects I am supporting
PROSPERITY THROUGH HELPING OTHERS
TAKE CONTROL OF YOUR LIFE WITH GRANT TREVITHICK
Growing up no matter the experience you had, you can take ownership of your life today. Let's face it, bad things will happen to all of us at some point. Allowing those events to control our life is no way to live. Especially if you want to be a successful entrepreneur, instead use those experiences to shift and mold your life into a new direction. As Grant Trevithick explains, even with traumatic experiences he has had to face while growing up, you have a chance and a choice to change your future. Look for the positive things that were learned from each situation, or at least take it as an experience of overcoming extreme obstacles.

---
Tags
Back to blogs