Back to blogs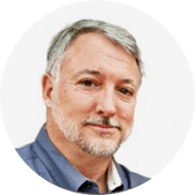 About
Grant Trevithick

Meet Grant Trevithick real estate investor, Author and philanthropist...
More about me
About
These are the projects I am supporting
PROSPERITY THROUGH HELPING OTHERS
LACK OF PASSION CAN TAKE YOU DOWN – BY GRANT TREVITHICK
BE PASSIONATE ABOUT WHAT YOU DO
Being passionate about your work is key to success and happiness.
Through all the challenges you might face, unsavory people you might meet, and the failures you take part in, your passion is what will carry you to the finish line. Real estate investing takes true passion, so ask yourself: if you're passionate enough about real estate?
If you can say "yes" to that question, then you should learn from Grant Trevithick. He can show you how to use passion in a constructive way.
---
Tags
Back to blogs