Back to blogs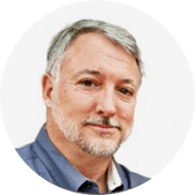 About
Grant Trevithick

Meet Grant Trevithick real estate investor, Author and philanthropist...
More about me
About
These are the projects I am supporting
PROSPERITY THROUGH HELPING OTHERS
CHOOSE YOUR FRIENDS WISELY – BY GRANT TREVITHICK
YOUR FRIENDS TELL ME YOUR FUTURE
Life Is Impossible Alone.
As A Real Estate Investor, It Is Even More Difficult To Make It Alone.
To Make It Less Difficult, We Need Friends, But Are You Choosing Friends That Reflect Your Values And Beliefs? Your Professionalism? People Can Tell A Lot About You By Who You Associate With, So Don't Make The Mistake Of Keeping Around Old Friends Who Don't Serve A Positive Purpose In Your Life.
Listen In To Grant Trevithick's Trick And Tips To Cultivate Relationships With Friends That Accurately Reflect Who You Are.
---
Tags
Back to blogs