Back to blogs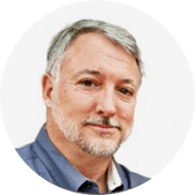 About
Grant Trevithick

Meet Grant Trevithick real estate investor, Author and philanthropist...
More about me
About
These are the projects I am supporting
PROSPERITY THROUGH HELPING OTHERS
USE YOUR PERSONAL BELIEFS TO CREATE YOUR DREAM – BY GRANT TREVITHICK
CREATE WHAT YOU BELIEVE
Have You Ever Wondered Why So Many People Find A Negative Spin On Life?
It's A Self-Fulfilling Prophecy: If You Think In A Negative Way, Then You're Going To Find Yourself In Negative Circumstances Time And Time Again. But What If You Find The Optimism To Overcome One Of The Inevitable Challenges That Life Is Going To Throw At You? Being Positive Isn't Just A Nice Character Trait, It's One That Will Help You Make Money In Real Estate.
Grant Trevithick Can Teach You How To Channel Your Positivity Into Profits.
---
Tags
Back to blogs