Back to blogs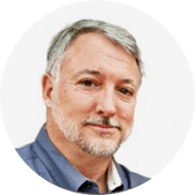 About
Grant Trevithick

Meet Grant Trevithick real estate investor, Author and philanthropist...
More about me
About
These are the projects I am supporting
PROSPERITY THROUGH HELPING OTHERS
CHOOSE TO BE A GIVER – BY GRANT TREVITHICK
SCOTTISH RITE HOSPITAL
Giving to charity can help your business!
You have the ability to get creative with giving to charity. Many times people leave things in their will to an organization that mattered to them. If you're buying from an estate sale, do your homework. You may find that you can help your community even more.
I'm Grant Trevithick, and I'd like to share a story with you. It's about stepping in at the right time in order to fulfill a person's request. And in turn, helping a local hospital resulting in some great business.
---
Tags
Back to blogs