Back to blogs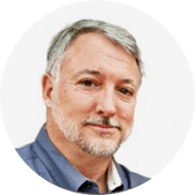 About
Grant Trevithick

Meet Grant Trevithick real estate investor, Author and philanthropist...
More about me
About
These are the projects I am supporting
PROSPERITY THROUGH HELPING OTHERS
Never Stop Learning
You don't know what you don't know....
It sounds cliche I know, but it is so true. When we have a desire to continue to learn then we have a desire to succeed. I have often found that by surrounding myself with people who are more experienced in their field of expertise I ultimately become more successful. It's not because I just send them out on their own to do my bidding, it's because we learn from one another and implement the best strategy with our combined knowledge.
I spend a lot of time researching the field of which I am best suited for, I don't tend to drift to far beyond that unless it is to expand my horizon. What I mean by that is I really want to bring forth the best that I have to bring, and have a discussion with others who are doing the same. This way I may not have to learn everything that is going on inside the other persons life, but I do get a glimpse into their world, all while bringing my level of expertise to the table.
When we truly have a passion to achieve then we need to have a passion to learn. My suggestion is to learn about a subject as much as you can then seek out others who can also benefit from the same vision as your self. Open up to dialogue around how this vision can come to fruition and be open and receptive to what they are saying when it comes to their area of expertise. Now multiply that and really seek out those that have different perspective. This will help the group to see all the angles without having to go on an adventure in the learning of it all. Diversity with your group is key.
---
Tags
Back to blogs