Back to blogs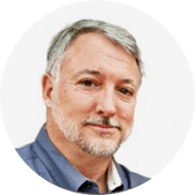 About
Grant Trevithick

Meet Grant Trevithick real estate investor, Author and philanthropist...
More about me
About
These are the projects I am supporting
PROSPERITY THROUGH HELPING OTHERS
MAKE MORE MONEY WITH CONDOS – BY GRANT TREVITHICK
APARTMENT COMPLEXES TO CONDOMINIUMS
You Can't Just Wave A Wand To Turn Apartments Into Condos, But Apartment Complexes Don't Have To Stay The Way They Are.
Converting Apartments To Condominiums Can Prove To Be A Great Investment If You Approach It In The Correct Way. Use Your Current Renters, Your Cash, And Owner Financing To See The Fruits Of Your Labor In Conversion. There Are Many Benefits To Converting, But You Need To Know How To Do It First.
Grant Trevithick Can Help You Start.
---
Tags
Back to blogs