Back to blogs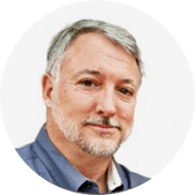 About
Grant Trevithick

Meet Grant Trevithick real estate investor, Author and philanthropist...
More about me
About
These are the projects I am supporting
PROSPERITY THROUGH HELPING OTHERS
LEARN TO LOVE FAILURE – BY GRANT TREVITHICK
FAIL FORWARD
Failing is a part of life that you can't escape.
If you're not failing sometimes, you're not taking enough risks. Real estate investing is all about taking on that risk with excitement.
As an investor, you should actually enjoy failure. But enjoying failure doesn't come naturally to everyone. Grant Trevithick has some tips and tricks that help you to see each failure as an opportunity to be better.
Your business will thrive once you learn how to enjoy failure.
---
Tags
Back to blogs