Back to blogs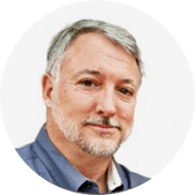 About
Grant Trevithick

Meet Grant Trevithick real estate investor, Author and philanthropist...
More about me
About
These are the projects I am supporting
PROSPERITY THROUGH HELPING OTHERS
LOOK AT DISAPPOINTMENT AS AN OPPORTUNITY – BY GRANT TREVITHICK
TIP 13 – EMBRACE DISAPPOINTMENT AND CHALLENGES
Being Upset And Angry When Challenges Are Thrown Your Way Serves You No Purpose. Approaching Problems And Challenges As Opportunities For Growth Will Ensure Your Business Stays On A Positive Track: Of Course, That's Easier Said Than Done.

Watch Grant Trevithick Demonstrate How You Can Stand Up When Life Knocks You Down. There Are Tricks That Can Be Learned, But You Need The Tips To Do It. Take Disappointment And Turn It Into Opportunity.
---
Tags
Back to blogs