Back to blogs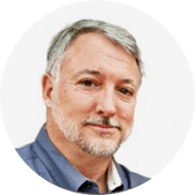 About
Grant Trevithick

Meet Grant Trevithick real estate investor, Author and philanthropist...
More about me
About
These are the projects I am supporting
PROSPERITY THROUGH HELPING OTHERS
LIFE IS A CHOICE

Some people say that you may be a victim of circumstance. Ever since a child, you may have found that people say that there is some form of destiny leading your life.

Well from Grant Trevithick's perspective you have the power of decision for what ultimately happens to you. Grant has built a successful Real Estate empire that came about because he set his mind to it and made some difficult yet rewarding decisions.
As he shares with us, we have not yet proven there is a destiny for each one of us, so therefore acting as if we were in the driver seat will ultimately help our success much more. So join Grant Trevithick as he explains more about how your success in the Real Estate Investment world revolves around you making decisions in your life.
---
Tags
Back to blogs