Back to blogs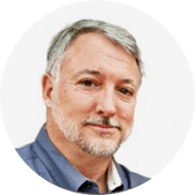 About
Grant Trevithick

Meet Grant Trevithick real estate investor, Author and philanthropist...
More about me
About
These are the projects I am supporting
PROSPERITY THROUGH HELPING OTHERS
Joining the Frisco Chamber of Commerce
Owner Finance Academy relaunches and joins the Frisco Chamber of Commerce.  
Owner Finance Academy located at 8600 Freeport Parkway, Suite 100, Irving, Texas originally opened its doors in 2010.  
"We look forward to re-opening our doors to welcome the Chamber of Commerce members and the community for a formal Ribbon Cutting.  Please look for the announcement of our Ribbon Cutting when we are able to safely host our guest in-person." Grant Trevithick, Founder and Senior Trainer of Owner Finance Academy.
Owner Finance Academy offers in-depth, hands-on training programs for new and experienced investors. The academy specializes in teaching an owner-finance real estate investment strategy that allows investment without requiring cash or credit. A team of collaborative, professional investors operating with complete honesty, transparency and integrity heads the academy.
Experienced investors lead the hands-on applicated-oriented courses from the investors perspective, which includes unlimited ongoing training and mentoring to program graduates.
We teach you how to generate multi-generational wealth while you are helping those most in need with their real estate challenges, everyone "wins" in every transaction.
Owner Finance Academy has a proven track record of success, and its investors have successfully bought and sold hundreds of homes.
Owner Finance Academy has been operating since 2010.
Owner Finance Academy's founders felt motivated to launch the academy after experiencing some false starts in their early real estate investment careers. They spent several thousand dollars on real estate investment training programs, only to find that the programs offered them minimal, actionable instruction. Persevering, the founders discovered a way to earn prosperity with purpose by focusing on owner-financed real estate investing. Its investors only engage in transactions that benefit all parties involved: the homebuyer, seller and investor.

After earning life-changing wealth, the founders decided to share their knowledge and experience with others and created the academy. Owner Finance Academy's leadership team is committed to sharing their prosperity and donates the first ten percent of all profits to charities that have a direct, positive impact in their community.

---
Tags
Back to blogs