Back to blogs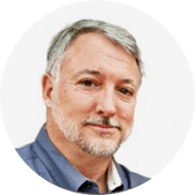 About
Grant Trevithick

Meet Grant Trevithick real estate investor, Author and philanthropist...
More about me
About
These are the projects I am supporting
PROSPERITY THROUGH HELPING OTHERS
How to navigate the Real Estate marketplace of 2021
With new construction finally being able to pick up, the demand for houses is still short. We have entered into a buyers market, and with that being said we need the right tools to navigate it. With over a decade of experience in the Dallas real estate marketplace, I won't speak to the rest of the country, but owner finance has become a more popular strategy right now in today's marketplace.

People still want to buy homes but the only ones that are available are already existing. With this being said, because of the pandemic, a lot of people are losing their homes. These two issues can cancel each other out. In the first place, those looking for homes can now have the opportunity of homeownership by not going through a traditional lender. People who have fallen on hard times now have an opportunity to not ruin their credit and to get out from underneath the thumb of the bank.
---
Tags
Back to blogs