Back to blogs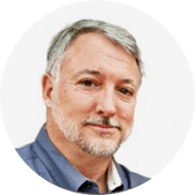 About
Grant Trevithick

Meet Grant Trevithick real estate investor, Author and philanthropist...
More about me
About
These are the projects I am supporting
PROSPERITY THROUGH HELPING OTHERS
Grant Trevithick - Know Who You Are
As a child growing up in Carrollton a suburb of Dallas. A young Grant Trevithick was staring up at the stars hoping and dreaming of becoming financially free. Now after years of exploration and building a family life. He has found his calling, helping people to become wealthy too.
Spending a lot of time in corporate America he found himself at odds with working for such a large company. On one hand the pay and benefits were great but the feeling of being just another gear in the assembly line was always hanging over his head. Day in and Day out he kept showing up with his suit and tie, crunching numbers, having meetings, and going to the occasional work party. Something was missing, something of substance, something within himself waiting to be released.
After a good deal of time working at this fortune 500 company he decided he had enough and he wanted to pursue other avenues in life so he started reading. Book after book and topic after topic he searched until he finally stumbled upon a book about Real Estate Investing. It was here in the pages of the book that he saw a way to not only become financially free but also a way that he could genuinely help people, so he got to work.
After attending several seminars from so-called "gurus" he discovered as most do that they were "gurus", but not in the sense of helping you to learn about Real Estate Investing, but in separating people from their pocketbooks. So feeling defeated he went back to see if there was another way. As he was scrolling on Amazon to find a book to read he stumbled across a book about Owner Financing, puzzled by what it was he purchased it and began to read. It blew his mind that there was a strategy that seemed to be the best, yet skipped over so many times. This was it, this was the answer he had been looking for. He saw that there was a way he could finally make himself the bank and not just another customer. He saw a way that he could truly help families that could not get traditional lending. He saw a way to not tie up his credit and cash and that he could actually create a residual income for generations.
This was the first step to years of work, all to build an empire of homes. With the proceeds he is now able to help many local charities. Now he is able to comfortably live with his family, and providing them with anything they need. Ensuring his children have a future where finance is not going to be an issue. Helping everyday folks get their part of the American dream. So looking back to that samll child in Carrollton he can now finally say he made it.
---
Tags
Back to blogs