Back to blogs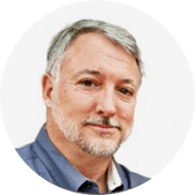 About
Grant Trevithick

Meet Grant Trevithick real estate investor, Author and philanthropist...
More about me
About
These are the projects I am supporting
PROSPERITY THROUGH HELPING OTHERS
GRANT TREVITHICK - HOW TO RETIRE IN REAL ESTATE
Are you ready to retire, but are not sure if what you have will cover all your needs?
Grant Trevithick has been a successful Real Estate Investor in Carrollton, and through-out the DFW Metroplex for the last 20 years. Prior to this he was asking himself that same question while working for a Fortune 500 company. Although the pay and benefits were great they just did not seem to be enough for the lifestyle he wanted to retire into. To support his children and his the generations to come he knew that he needed to do something different, something that would actually take him far and above what he was currently experiencing.
Grant Trevithick, employee #1607 - A simple man from Carrollton Texas, who would never be able to live out his childhood dreams. This thought of being an anonymous person, some number within a database wasn't how he wanted to end up. As a child he always dreamed about exploring the world, having something more to offer his family, and a way to contribute to society.
So the search began. He decided to start in Real Estate Investing because he saw the huge potential to reach that type of lifestyle by using this conduit. So he went to as many seminars as he could and started to read every book he could get his hands on. What he found is that the people selling him on the training were more focused on selling the training rather then giving him practical how-to advice. In Dallas there seemed to be hundreds of "Guru's" claiming to have the next "best-thing" in Real Estate, but interestingly enough they all seemed to be pitching the same thing, wholesale, or fix-n-flip.
One day he stumbled upon a book about Owner Financing and upon reading this book he saw that there actually was another way to do Real Estate Investing that didn't tie up his credit, cash, or time. After consulting with his "Guru's" they all said he was crazy and that technique wasn't something he should use because the marketplace was just not geared towards those types of opportunities.
What he found is actually all the people who have got turned down by the traditional lenders really didn't have very many options so they went back to renting. Although many of them had cash down and were just self-employed or were just waiting on things like their citizenship to be approved (which often times can take years). In addition, he found good people who had just fallen down on their luck like losing a job or came into financial hardship that was temporary. So he decided he was going to start to help these people, after all the "other" realtors seemed to just toss them to the side because they weren't sure how to do their type of contracts.
One deal turned into hundreds, one partner turned into many. Now the dream of retiring has turned into a dream of legacy. How many people can we help either directly through helping them find a home or by using the profits to help local charities that are doing great work. Retiring on a beach somewhere used to be the goal and now it is creating endowments and setting up college funds for his great great grandkids. It wasn't just all some miracle that made this happen, it was using the insight from that book (which was the miracle) and putting in the long hours to apply it and make it work.
---
Tags
Back to blogs