Back to blogs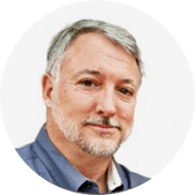 About
Grant Trevithick

Meet Grant Trevithick real estate investor, Author and philanthropist...
More about me
About
These are the projects I am supporting
PROSPERITY THROUGH HELPING OTHERS
GRANT TREVITHICK DALLAS FORT WORTH IRVING – WHAT MOTIVATES YOU?

If you live in Dallas, Fort Worth, or evening around the Irving area, chances are you may have seen Owner Finance Homes in your neighborhood, and there is a good reason for that.

Grant Trevithick has a passion not only for real estate but also for helping others in his community. Whether it is through business or through doing community service Grant has spent the latter part of his life helping families, and improving the quality of life in his community.

This is his passion, this is what wakes him up every morning and helps him to continue through tough times. He encourages you to find out what motivates you, what really lights you up. This is a major key to success.

Can you imagine the job you're in being the one that you stay with for the rest of your life? If the answer is no, then the next question should be, what motivates you? What lights you up, that can be considered a career path? Maybe it is fixing things, using your hands, or maybe you're like Grant and want to be in a business that helps families get housing. Whatever it is you can start today in taking small steps to form it into a career path for yourself.
---
Tags
Back to blogs