Back to blogs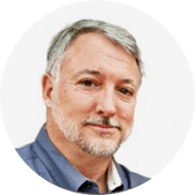 About
Grant Trevithick

Meet Grant Trevithick real estate investor, Author and philanthropist...
More about me
About
These are the projects I am supporting
PROSPERITY THROUGH HELPING OTHERS
Grant Trevithick On Charity
As a child, Grant Trevithick has known poverty. Growing up in humble beginnings he has come to appreciate the smaller things in life as the most valuable. Growing up around Carrollton Texas he saw a lot as a child and soon came realize that you must be willing to go the extra mile if you want to achieve the things that you want. He would read articles in the Star Local newspaper about his favorite local heroes, lawyers winning big cases in court, TV stars who made their home in Dallas, and even chefs opening up exquisite restaurants.
One thing he didn't see a lot of exposure on was the people who truly gave back to the community. The local church leader who helped to feed the homeless, the Police officer who helped volunteer at a school, or even the Teacher who went out of their way to provide a little extra to their children in the classroom.
He decided even as a child that when he grew up that he wanted to give back, because regardless of what he read in the Star Local newspaper, he knew the real heroes where unseen.
Grant Trevithick built up his career working for a big fortune 500 company but noticed they seldom had events within their organization that would give back to the local community. So he set his eyes on doing something different, so he decided that he was going to build a business. One that not only strived to become profitable, but one that could give back to the Dallas and Fort Worth Community.
Flash forward a few years later and Grant Trevithick opened up his business, Owner Finance Homes. One of the policies he made while creating the business is that 10% or greater was to be donated to local charities, churches, and non-profits. Also that the staff (including Grant Trevithick) would also volunteer their time to helping these organizations. It is priceless to have boots on the ground to actually see people as you are serving them.
---
Tags
Back to blogs