Back to blogs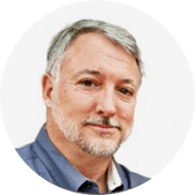 About
Grant Trevithick

Meet Grant Trevithick real estate investor, Author and philanthropist...
More about me
About
These are the projects I am supporting
PROSPERITY THROUGH HELPING OTHERS
FIX-N-FLIPS VERSUS OWNER FINANCE
Most Real Estate guru's you will come across will tell you that fix-n-flips are the way to go in the Real Estate Investing world. However, what they don't tell you is that you going to need to invest a good deal of money and time into each project. Sure, if you have an existing team of professionals that come in accurately tell you the issues, and promptly repair it all within the budget of time and money, then great it's for you.
If you like the rest of us, then this may not be the first step. Grant Trevithick knows, this is what he was first sold on doing too, however, there is a better approach, especially for beginners. With Owner Finance, typically the person already lives in the house and is looking to keep it, or they just want to get out from underneath it for whatever reason. On the other end since you own it and the bank doesn't you are able to offer financing on your terms to families who may have not had the traditional opportunity to purchase a home.
---
Tags
Back to blogs