Back to blogs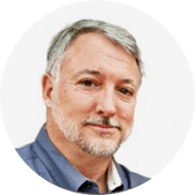 About
Grant Trevithick

Meet Grant Trevithick real estate investor, Author and philanthropist...
More about me
About
These are the projects I am supporting
PROSPERITY THROUGH HELPING OTHERS
FINANCING WITHOUT INTEREST – BY GRANT TREVITHICK
ISLAMIC FINANCING
Win-win resolutions should be your goal in owner financing.
I'm Grant Trevithick, and Islamic financing is a creative way to create a win for buyers who are practicing Muslims. Since they aren't allowed to collect or pay interest per their religious beliefs, you have to be creative in selling them a house. Even without collecting interest, there are ways to make money in Islamic financing deals.
This strategy goes to show you that buying a house is within anyone's reach as long as you search for the win-in.
---
Tags
Back to blogs