Back to blogs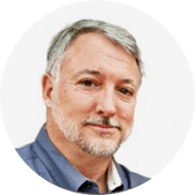 About
Grant Trevithick

Meet Grant Trevithick real estate investor, Author and philanthropist...
More about me
About
These are the projects I am supporting
PROSPERITY THROUGH HELPING OTHERS
ONE TRACKS MINDS DON'T MAKE MONEY – BY GRANT TREVITHICK
TIP 11 – DIVERSITY EQUALS BROADER PERSPECTIVE
Grant Trevithick Teaches You To Quit worrying about your portfolio and start thinking about diverse perspectives in your business. Your business needs a wide range of perspectives to be successful. Investing can be a risky business, so mitigate it by surrounding yourself with diverse perspectives.
---
Tags
Back to blogs