Back to blogs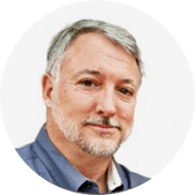 About
Grant Trevithick

Meet Grant Trevithick real estate investor, Author and philanthropist...
More about me
About
These are the projects I am supporting
PROSPERITY THROUGH HELPING OTHERS
CHOOSING HOW YOU DEAL WITH YOUR ISSUES
Ever since you were a child, how did you deal with your problems? Grant Trevithick wants to remind you that you have the ultimate power, decision. You can choose how you show up and deal with challenges. Choosing to embrace them and look for the positive in them versus running away from them. Grant Trevithick has been a successful real estate investor with decades of experience and as he explains this is one of the key reasons why he has been successful. He chose a different more positive way to look as his obstacles, he challenges himself to look at them as an opportunity.
---
Tags
Back to blogs