Back to blogs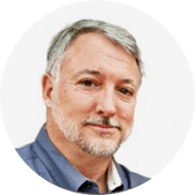 About
Grant Trevithick

Meet Grant Trevithick real estate investor, Author and philanthropist...
More about me
About
These are the projects I am supporting
PROSPERITY THROUGH HELPING OTHERS
BECOME RECESSION PROOF! LIKE GRANT TREVITHICK
How are you navigating through a recession?

This means homes will stay on the market longer, and bidding wars will be less common.

In June, Bloomberg reported in the first 39 quarters of the record expansion of 1991-2001, gross domestic product increased 43%. In the 39 quarters through March 2019, U.S. GDP grew just 22%.

Instead of just focusing on selling a home, why not look at creating passive income by becoming the bank, so when recessions hit, your still financially stable. Learn how you can start doing this now, no matter the market condition.

---
Tags
Back to blogs