Back to blogs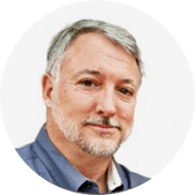 About
Grant Trevithick

Meet Grant Trevithick real estate investor, Author and philanthropist...
More about me
About
These are the projects I am supporting
PROSPERITY THROUGH HELPING OTHERS
BE PASSIONATE ABOUT LIFE WITH GRANT TREVITHICK

Grant Trevithick is a Real Estate Investor based out of Dallas Texas, and if one thing is true about his success is that it takes passion. If you don't find a passion for what you do in life than you will never be truly happy.

The first step is getting over self-limiting thinking and believing that you are not worth that type of happiness in life. If you want more you've got to be willing to step outside of your comfort zone and go and get it. This is were passion plays a huge role. Think about something you can just not live without, what kind of drive would you have if it were being taken away from you? That is the same type of passion to look for when it comes to your personal success.
---
Tags
Back to blogs