Back to blogs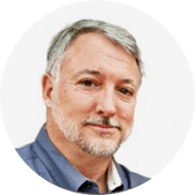 About
Grant Trevithick

Meet Grant Trevithick real estate investor, Author and philanthropist...
More about me
About
These are the projects I am supporting
PROSPERITY THROUGH HELPING OTHERS
ALWAYS SEEK TO LEARN
Grant Trevithick Dallas based Real Estate Investor has been at the top of not only the Dallas/Fort Worth Metroplex but also nationally. Rising to this level took a number of qualities, one of which being is being humble enough to learn.
Grant Trevithick says that being willing to learn from experiences and people is one of the greatest ways to get ahead in life. Being able to listen, learn, and apply conversations that you've had, books that you read, or in videos you watch, will ultimately help you to adapt and apply any given situation.
Being arrogant and falsely believing you are the best at something is never a good approach especially when it comes to life. Real Estate Investing has many facets of learning and being avid in seeking out knowledge is crucial to your success. Set aside a budget to invest in your education. When meeting others see what the possibility of learning is from each situation, no matter their background or experience. Find ways to apply this knowledge.
---
Tags
Back to blogs